Helping you know what you really want and how to get it.
Accurate, Detailed Clairvoyant / Psychic Readings & Development Classes
Clairvoyant Readings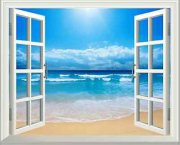 Clairvoyant guidance and support aims to offer an explanation for those times in your life when your soul or core issues may be trying to tell you something.
If you feel it is time to value yourself more, put yourself first, take a positive step towards putting your health, career, finances, love life and true purpose on track, then I would love to help you.
How? Try these bespoke readings and classes which can improve your energy, make you feel empowered and motivated, or even make those obstacles fall away, thereby letting your own light back into your life.
You already hold the key, now it is time discover how to unlock the you that is waiting to emerge.
Angel/Tarot/Soul Reading
Readings are individually created, using an inherited, accurate gift of clairvoyance. They are recorded and can be listened to on any device, or downloaded.
Downloadable Development Classes
Classes are recorded and can be listened to on any device, or downloaded.
More...
Wherever you are in the world, I tune-in to you energetically, when you order a reading.
Your reading is recorded and can be easily accessed on any device, or downloaded as an audio mp3 file.
Readings are one hour in length. No-one else can access your reading unless you decide to share your personal link. When placing your order, you have the option (should you choose) to ask any questions, or to comment on areas of your life where you are having issues and difficulties or where you feel stuck. This enables me to get to the root of the matter as quickly as possible.
A little bit more about my work

My gift to you is the unique, inherited ability to tune into your angels and guides, to listen to your soul, to see your aura, scan your energy field and to reveal your potential future choices.
A reading will give you clear, detailed and accurate clairvoyant guidance, which is specific to you.
Classes are angel guided and clairvoyantly channelled. They are powerful yet gentle in their ability to transform.
Your soul will be touched and you will receive energetic healing as you listen to your recordings.
Jane
PS Please feel free to contact me with any new ideas of products and courses you would love to see on this site.